TANDLER
We are TANDLER!
TANDLER has built precision gearboxes and gear parts for over 65 years. We bring together state-of-the-art engineering with highly qualified and experienced specialists at our headquarters in Bremen Neustadt. Representatives the world over contribute to our excellent international reputation. Our aim is to provide you custom solutions in an unbeatable quality as your reliable partner for gearbox and gear technology.
Motor racing as a passion
We made a name for ourselves back in the 1950s and 60s as a manufacturer of differential gears for the Bremen carmaker Borgward. And although since then we have specialised more on the production of precision gearboxes and gears for machine engineering applications, we have never lost touch with the automotive industry. We love cars.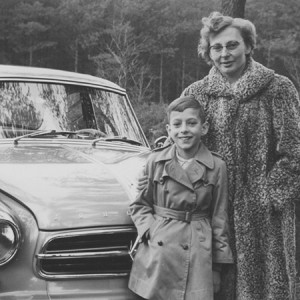 We took things a step further in 2004 when we attended the world expo for classic cars, the Techno Classica in Essen, for the first time. Our commitment to this field is from the heart: we provide support to motor racing drivers. You'll doubtless have noticed the TANDLER logo if you have a penchant for classic motor sport. We even compete in hill climbraces in our spare time. Your personal contact at TANDLER RACING DRIVES is behind the wheel himself. We know what is really important. That's how we can offer precisely what you need.
We build new custom crown wheel and pinion sets for all kinds of vehicles to suit your individual requirements, whether to enhance performance, modify the gear ratio, or as repairs for passionate Sunday drivers who can't get hold of the original parts.
Porsche, Ferrari, Maserati, Alfa Romeo … We have longstanding experience in motor racing, especially with classic cars. Customs builds are our speciality. Just tell us what you need, We'll look after the rest.
Learn more: