Crown wheel and pinion set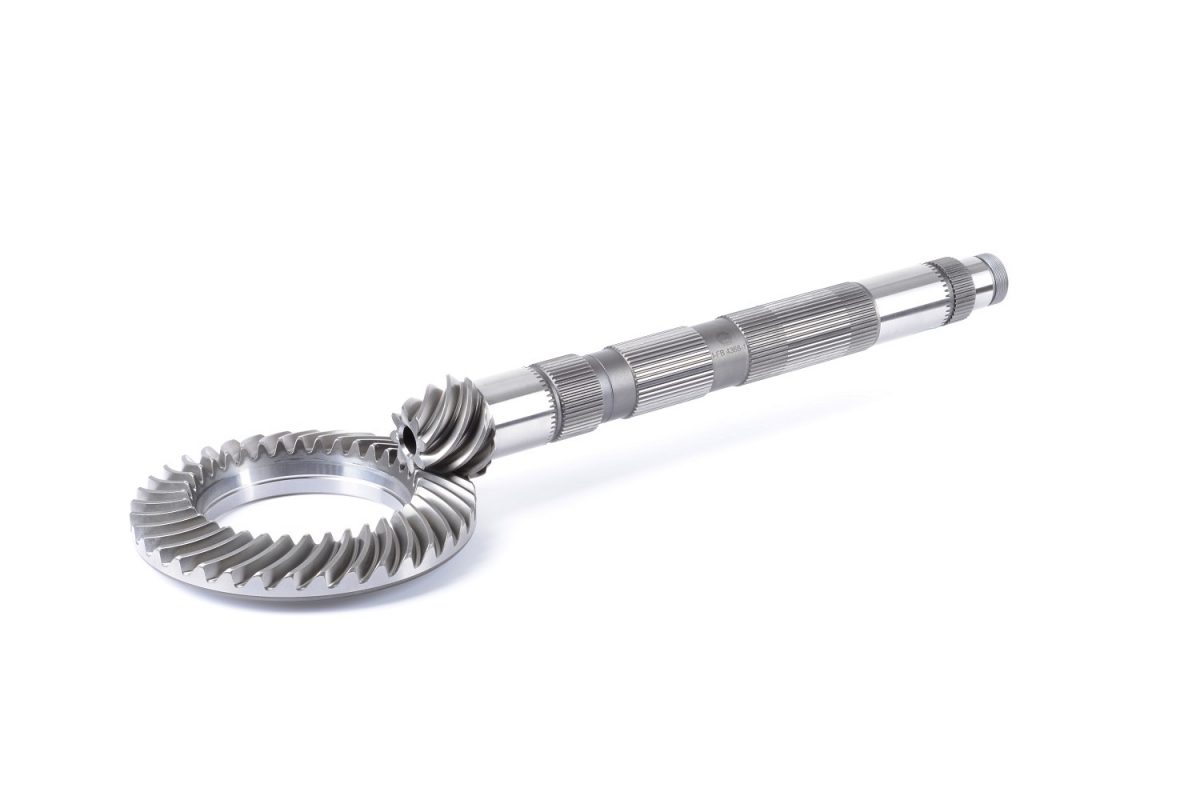 360° view
Crown wheel and pinion set: High-quality bevel gear set for your classic car
Do you need a crown wheel and pinion (CWP) gear set that's no longer commercially available?
Would you like a modified overall gear ratio for your race car?
Perhaps you're looking for a durable CWP set in premium quality?
Has the drive axle of your car started piping up with unpleasant noises?
If so, you will find us to be the reliable partners you need. We use state-of-the-art methods at our factory in Bremen to manufacture absolutely precise, custom straight and spiral bevel gear sets to suit your needs. All that we need is your original crown wheel and pinion set. It makes no difference at all whether you drive a classic Alfa Romeo, take a pre-war car out of the garage for Sunday drives, or whether you compete in races with your Porsche or Ferrari. Write to us, call us or drop by for a visit. Tell us what you need, and we'll look after the rest. We will find the right solution thanks to our experience, technical expertise and a fair helping of enthusiasm.
We care deeply that you should receive an ideal product with maximum durability and minimum running noises. To achieve our ambitious goals, we put particular stock in the following:
the design of gears based on cutting-edge technology
optimised production processes, exclusively at our location in Bremen
material finishing in our own hardening shops
in-process quality control after each stage of work
an uncompromising approach to material selection
the highest performing steel grades
TANDLER gearwheel sets have a simple motto: Fit and forget. For a maximum pleasure from driving.
Learn more about our solutions: